Juvanni Anti-aging Courses
---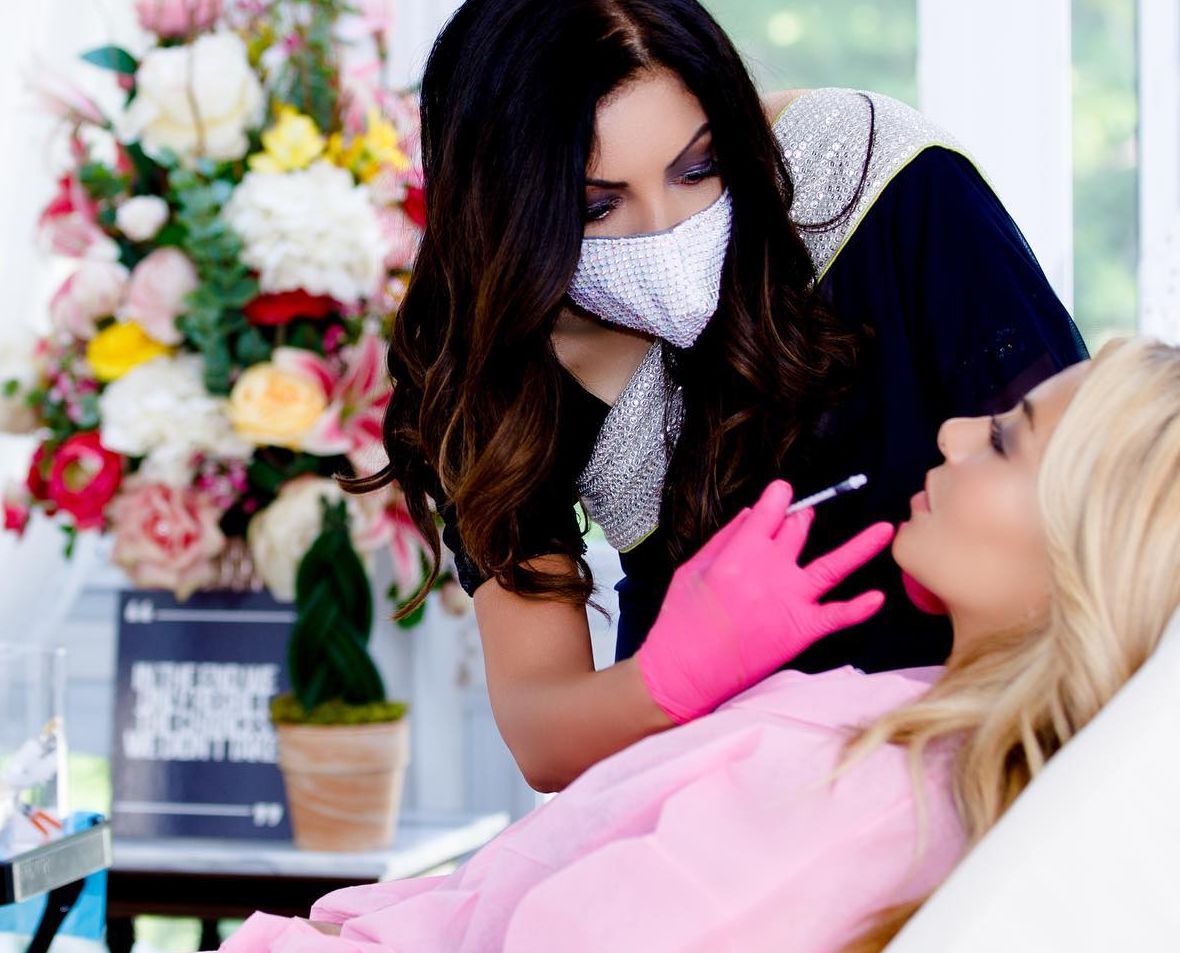 Spring-Summer Semester 2022
April 9:00 a.m.- 1:00 p.m.
• Thursday the 21st – In the beginning of anti-aging there was Botox.
• Friday the 22nd – Learn the secrets of face shaping (upper face).
• Saturday the 23rd – Learn the secrets of face shaping (lower face).
• Sunday the 24th – Avoid common mistakes while injecting.
May 9:00 a.m.- 1:00 p.m.
• Thursday the 26th - Decoding the complications of Botox & Fillers.
• Friday the 27th – Obesity management (Learn to release fat forever).
• Saturday the 28th – Bald or beautiful (Learn to restore hair with cutting-edge technology).
• Sunday the 29th – Learn to mix the best vitamin cocktails for anti-aging.
June 9:00 a.m.- 1:00 p.m.
• Thursday the 23rd – A stitch in time (PDO threads for under chin & neck).
• Friday the 24th – A stitch in time (PDO threads for face & jaw).
• Saturday the 25th – Decoding Laser Facials (For acne/Rosacea/pigmentation).
• Sunday the 26th – DSocial media key skills for the soul of your business.
Autumn-Winter Semester 2022
Coming soon...
What do the courses consist of?
4 days of in person training at Juvanni
Plus, access to relevant Minerva anti-aging courses on www.botoxguru.org
Why you should join Juvanni Anti-aging Courses:
Sometimes you have to be re-birthed so you can introduce yourself to yourself again! Re-birthing can be simple like a software update! It's achieved by injecting various kinds of anti-aging medications and machines and their combination treatments! And the best documenting is achieved via serial pics of clients through the years or months (that seem like years). It's a worthy experience to be able to meet your own self through the years and to learn to achieve reliable anti-aging for yourself and your clients.
Dr. Sofia Din is the CEO of Juvanni Med Spa which functions as an anti-aging center in NY. And has concierge clients throughout United States who travel to get treatments with her. She is board certified in family medicine and has extensive experience in Geriatrics! She now mostly specializes in reversing and halting her clients aging via use of FDA approved and cleared anti-aging medications and machines. Her vitamin cocktails are specifically crafted to help your skin age better. Her clients refer to her appointments as software upgrades as they age!
You can easily find her content on social Media platforms where she talks about the new technologies helping humans in the art of anti-aging. However, in juvanni anti-aging courses she will be revealing some best kept secrets for setting up aesthetic anti-aging spaces which can herald the true rejuvenation processes that your mind body seeks.
So, if you are a near-burnt out doctor, nurse practitioner, or physician assistant, and you feel lost in the maze of insurance-led healthcare traps, perhaps you should consider attending anti-aging courses at Juvanni to revive not just your healing powers but also the continued spirit to help others! By attending these courses, you will be able to not only understand different anti-aging procedures better, but you will also learn how to integrate these processes into your existing or future practices.
If you´re not sure where to begin, please consider booking a 30-minute consultation with our head anti-aging trainer to figure out where to begin your anti-aging journey. You can subscribe to our online classes before you purchase the courses. Juvanni is not just an anti-aging center, it's a series of protocols to use science and modern medicine to mystify your mind with the possibilities our futures can hold for a bit longer.
By joining our courses, you will:
• Learn to use anti-aging medications and machines.
• Learn to avoid common mistakes.
• Learn to avoid botching your patients.
• Learn to generate organic leads for your business
• Learn how to integrate anti-aging procedures successfully in your existing practices without causing financial issues.
Who is a good candidate for Juvanni courses?
• If you have been practicing medicine in the United States for the past 10 years and feeling burnt out with the way healthcare is taking shape, you might be interested in taking Juvanni Anti-aging Courses.
• If you are practicing healthcare, but not achieving the heath and wellness of your patients by simply managing their diseases you may consider in attending Juvanni courses
• If you are feeling burnt out as a doctor or a nurse or a physician assistant and you feel that joining healthcare may have been a wrong decision, you may consider attending Juvanni anti-aging course to explore health and wellness one more time.
• If you are someone who wants to explore anti-aging because you feel you might need it for your own self and your friends/family, you may want to explore Juvanni anti-aging courses.
• If you are already an injector however, you are still making silly mistakes while injecting your clients, you may want to consider joining the Juvanni anti-aging courses to avoid making mistakes while learning the real tricks used in the business of beauty.
• If you are someone who has learnt the science of anti-aging but now are ready to upgrade to the aesthetics of anti-aging, you may consider the courses at Juvanni.
• If you have tried various weight reduction methods with your clients and failed and now want to learn how to remove fat non surgically, while preserving your patient's results for decades, please join our courses on weight release.
• If you are an anti-aging provider but have not created social media presence yet, please join our social media classes to give your business an online presence. Where we will train people how to obtain organic leads which will save your business thousands of advertisings dollars.


Course prices
• Buy any 4 in person trainings for $5350
• Buy any 2 in person trainings for $3900
• Buy any 1 in person training for $2150
• $289 per class (online recording only)
• $999 for access to any 4 live stream sessions
• All purchases for in person and online recording are non-refundable. If there is a valid reason, we may be able to give you credit towards future classes on a case-to-case basis.
FAQs
---
• You must get your own initial anti-aging learner's permit for your medical malpractice.
• You must carry your own medical malpractice before coming for in person training.
• Please obtain relevant permits before attending our courses.
• You can obtain these permits from a variety of accredited agencies all over the United States. Please let us know if you would like us to refer you to any of these organizations.
• CME courses are currently not available.
• In person training fee does not include supplies. You can order and bring your own supplies, or we can connect you with a vendor. They will also be available for purchase on the day of training at our office.
• You are required to bring your own models when coming for in person training. However, if you are unable to bring your own model, please let us know when purchasing the courses so we can help you arrange.
• In person trainings will be available on the web one week after they take place.
Get in touch with a member of our team to book your spot for an in person training at 914-368-6609.